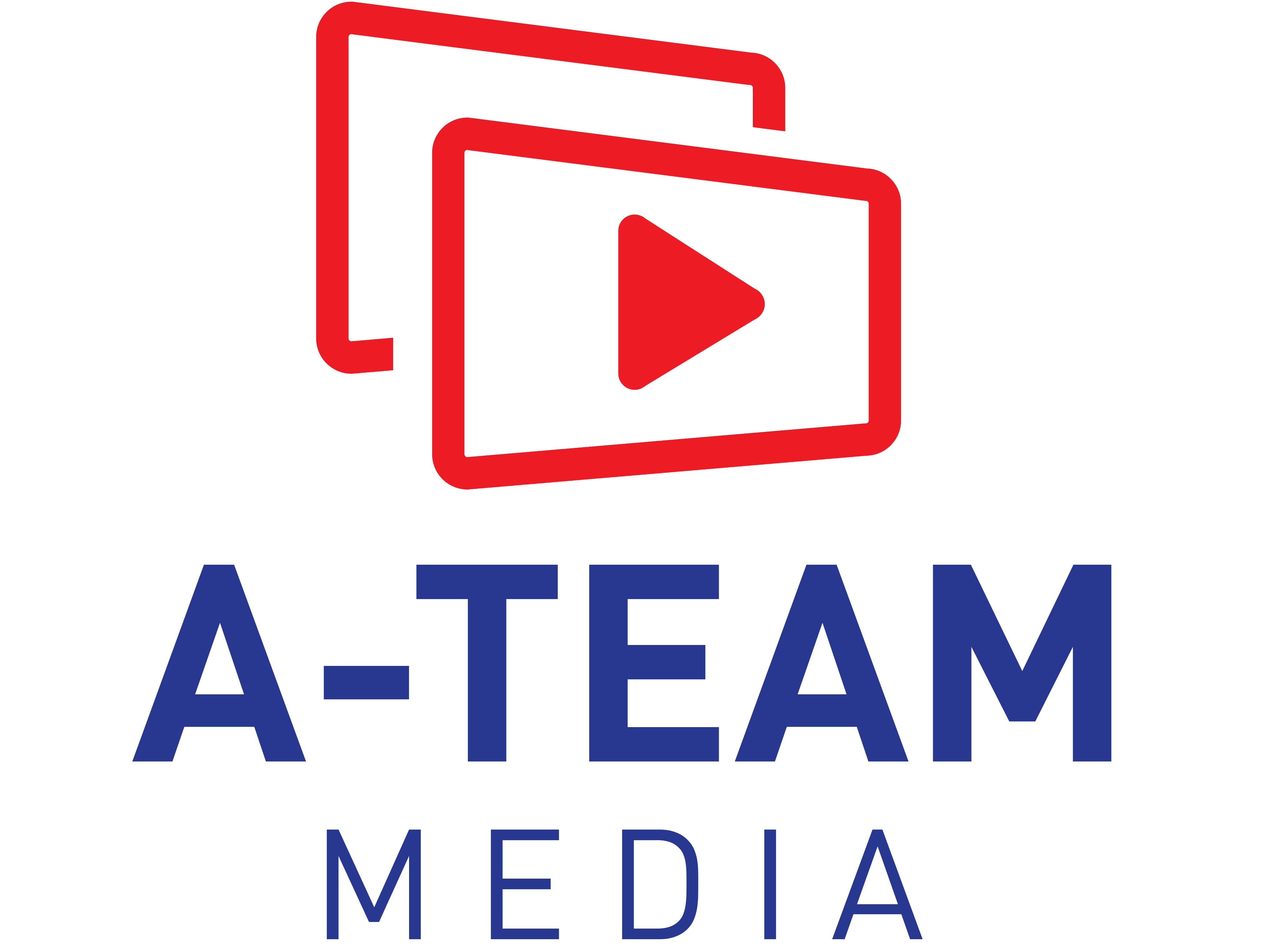 About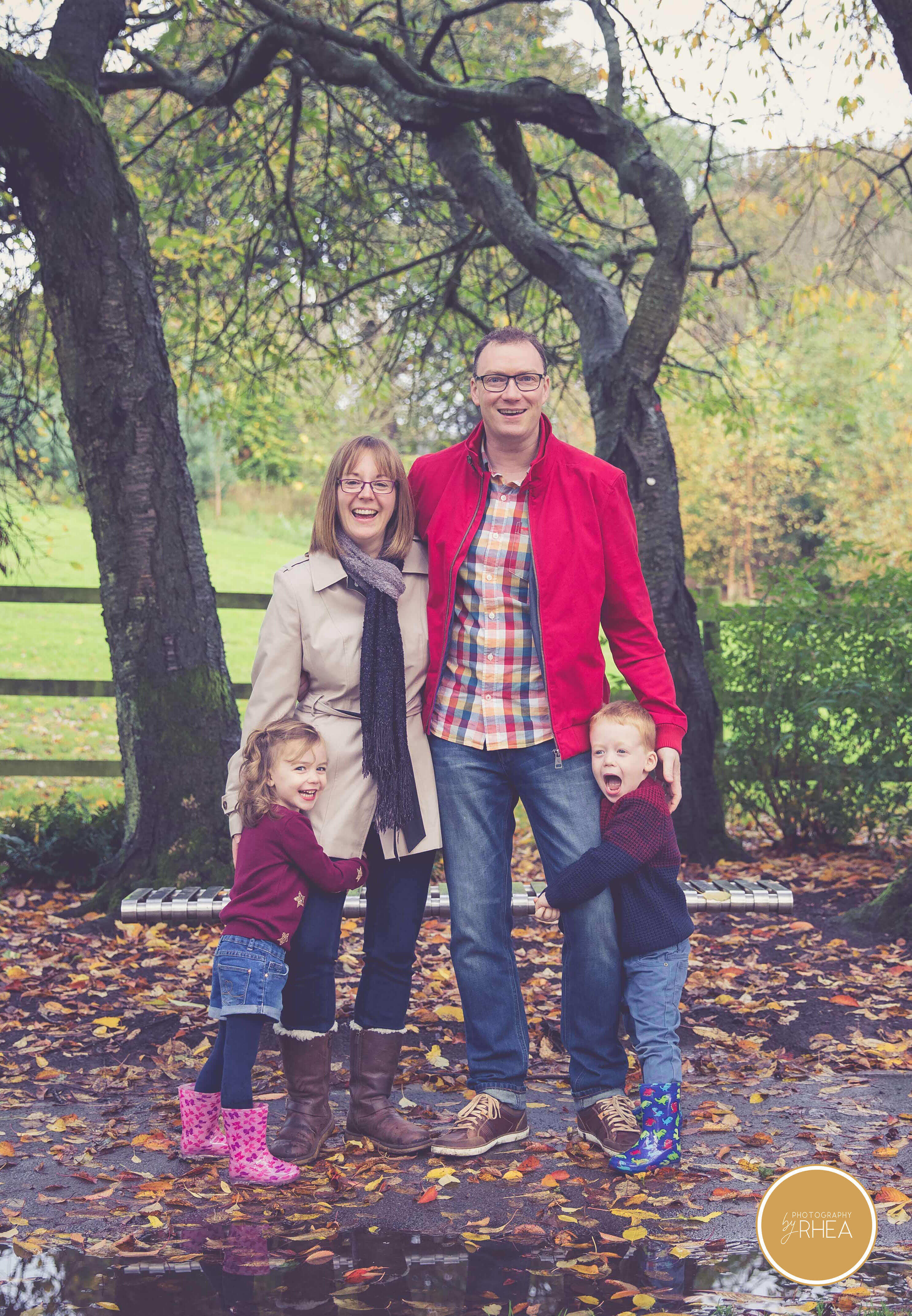 I am an award winning Videographer based in Oldmeldrum, Aberdeenshire Scotland.
My business was established in 2013 under the brand names 'Aberdeenshire Video Editing' and 'AVE Wedding Films' and our services remain the same today under the new name 'A-Team Media'.
Why A-Team Media? My family consists of myself (Andy), my wife Arlene, and my twin children Aidan and Addison, so all A's and hence the A-Team, it makes total sense to me, a fan of 80's TV shows.
My family and I love all things Disney and lots of fun, fun is a big thing with us all, life should be fun and I strive to ensure that all aspects of my work is likewise.
Whilst the majority of the work in the business is carried out by myself, I have some assistants too, my dad (Allan) assists with the filming of weddings and other events and acts as my gofer the majority of the time and my mum (Irene) is fully trained to convert 35mm sides to digital.
Our services, no matter which you choose, remain very personal unlike dealing with large businesses that offer similar.
We strive to ensure you get the best service possible, along with the best product we can supply with fantastic value for money.
We have been very fortunate to have been selected as a finalist for many awards over the past fee years and were the winners of the Prestige Awards Scotland Videographer of the year for 2021/22.
Weddings
We strive to provide a friendly service before, during and after your wedding day to put you at ease throughout the whole process.
On the day of your wedding we aim to remain as discreet as possible to ensure that you and your guests can enjoy your day without cameras getting in the way. We have all been to weddings as a guest where videographers are making the day look like a Hollywood blockbuster - this is not our style.
My assistant and myself will engage with you and your guests though. We find engaging with guests in particular puts them at ease and affords us the opportunity to explain what we are doing hiding behind a tree or hanging out an upstairs window - yes this happens.
We will never ask you or your partner to stage shots either - again it's not our style. We like to provide you with a film of your day as it unfolds. This will allow you to relive your day again and again and also see the parts the you never got to see on the day. We won't follow the photographer around as its their job to get this personal photos with you. We will capture some elements of that for the purposes of documenting your day.
We use professional level equipment, cameras, lenses and microphones to capture your day in the best possible way whilst being as unobtrusive as possible.
Once we have all your footage and audio we need to piece it all together for you with the music of your choice* and delivered to you in a such a beautiful package that you will feel like its your day again every time you see it.
*Subject to Licensing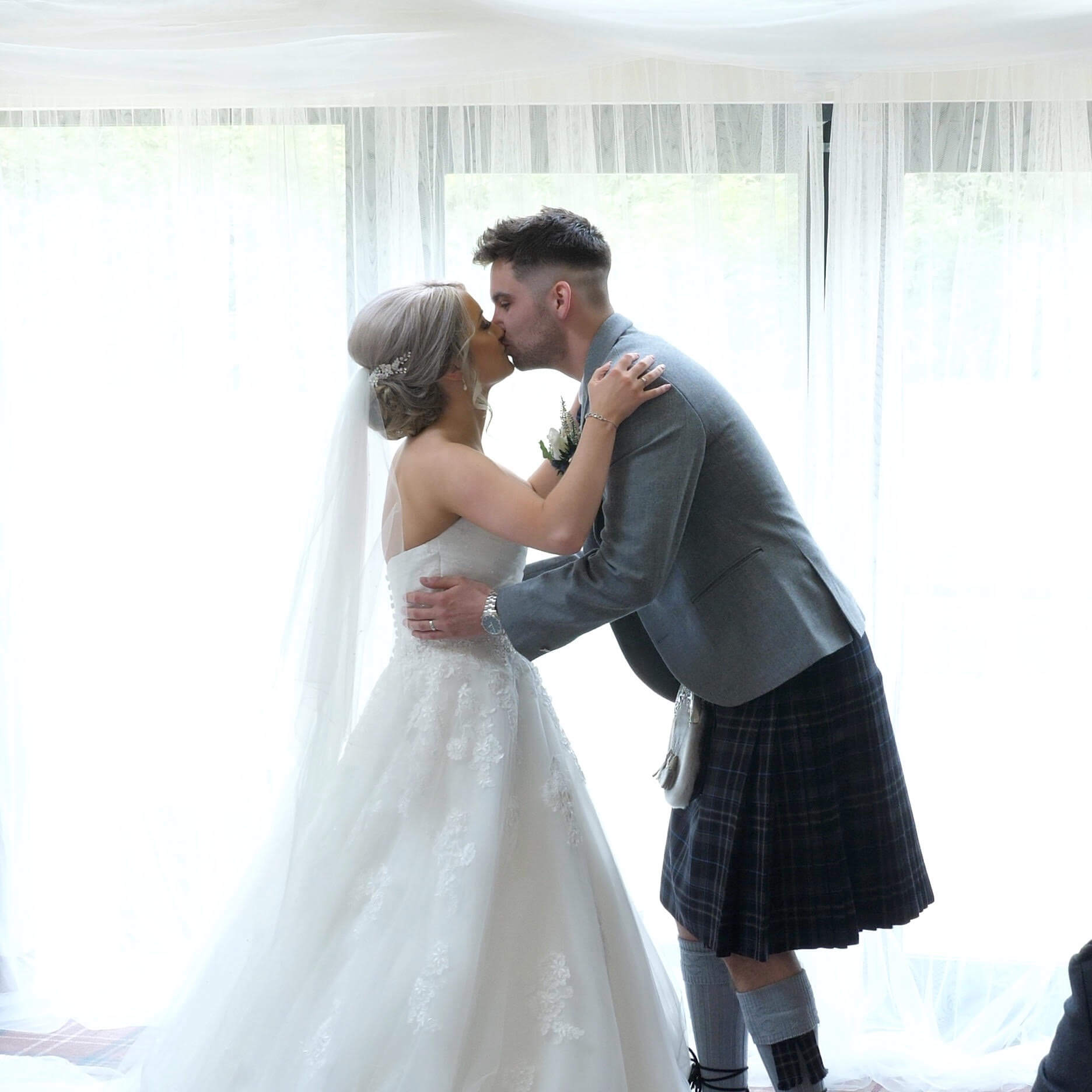 We love to keep our pricing structure simple to understand with only one fantastic package available, with the addition of 'Bonus Features', making your package bespoke.
Our 'Essential Film Package' covers the most important parts of your day and we believe this is excellent value for money for the traditional style of filming and production we provide. This enables you to build the perfect package to suit you - after all it is your special day.
Your ceremony, speeches and first dance will be covered with up to 3 cameras with fantastic audio capture giving you amazing coverage of the day, yet filmed in a discreet way.
Your final footage will include a 'Highlights' clip and a traditional styled 'Documentary Film' set to music (subject to licensing).
Digital media is changing fast, we know the majority of our couples stream their TV and movie viewing via internet suppliers such as Netflix, Amazon Prime, Apple TV and many more so we are having to adapt to these changes and will now offer full digital delivery service where you can stream your footage via our partners at Mediazilla. Along with a streaming version of your documentary styled film, you will receive a beautifully presented USB with your 'Highlights' and 'Documentary Film' in an offline playable version through your computer which can be HDMI linked to any TV.
If your requirements are not met with the list below then please get in touch to discuss your own wishes for a totally bespoke package especially tailored for you.
Half Day Package
£900
Guest arrival
Full ceremony
Drinks reception
Full speeches
Essential Film Package
£1400
Half day features, plus:
Establishing shots of your chosen venue(s)
Evening Guests Arrival
Cake Cutting
First Dance
Bonus Features
Bride/Groom preparations

*

+ £250 (Filmed in a relaxed way)
Video 'Guest Messages' after First Dance

**

+ £250 (Great fun for everyone who gets involved, couples and guests love it)
Any entertainment during meal to be filmed - £75
* Based on a single location, if two locations, it may require an additional camera operator to be hired at an additional cost.
** Filming until 10pm
To book, we require £250 to secure your date which also forms as a service fee, covering work undertaken prior to your wedding day.
This is non-returnable as it is for services rendered and is taken off your final invoice.
If you would like to see a sample of a complete wedding film then please get in touch via the 'Contact Us' page to receive a digital link to view.
If you have any questions at all, do not hesitate to ask.
Schools & Groups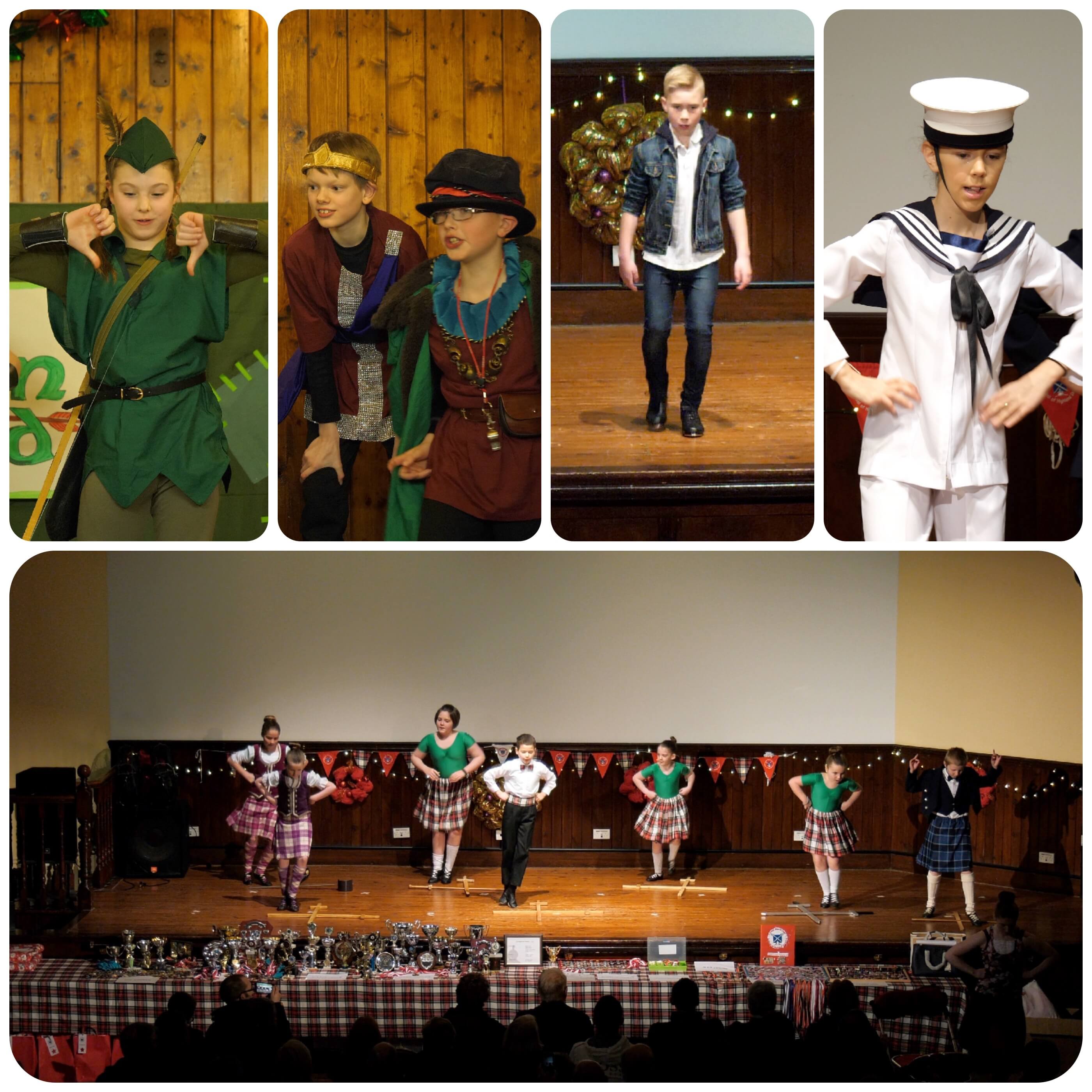 Are you a school or group* that is having a show or performance?
Concerned that it's too expensive to be professionally filmed?
Thinking of using a nominated parent with a 'decent' camcorder or iPad to film the show and produce DVDs for everyone?
We offer a fantastic professional service for schools and groups that require their show filmed, edited and produced for on behalf of the school, group or parents. This service can mean that it is completely FREE for the school/group.
Obviously DVD is old technology so our projects are delivered either via USB or via digital delivery, this retains the quality but also allows you to make sure a copy is safe from being scratched or lost.
Each project is the same level of multi camera filming, editing and professionalism we use for our weddings. That means everyone can enjoy the performance without having to view it through the back of a screen and feel the pressure of getting it wrong.
We have filmed for several Aberdeen city and shire Schools and other groups with great success over the years. Our school nativity recordings go down a treat with parents every year and booking up early is recommended to avoid disappointment.
* Schools and small groups only. Performing arts groups are not included.
** Premium options are at an extra cost
Video to Digital
Looking to retain all your family history & memories from your old VHS and camcorder tapes?
Here at A-Team Media, we can rescue your treasured memories from video tape and restore them on to more modern storage so you can reminisce and be sure your memories are safe for your families next generation.
All our conversions have a basic edit to rid your memories of old and unwanted recorded TV content or where the lens cap has been left on or event camera left on in a bag. This is done as standard and will cost you no extra. You will not get that at any other company, I can guarantee that.
Prices quoted are for the basic service but often all this is needed.
Other options for more premium discs and cases are available on request.
DVD
One DVD - £25 (up to 3 hours of footage)
Each additional DVD - £20
Copy of a DVD - £15
MP4 Files
Tape converted to MP4 - £15
Supplied on a USB - £10**
Digital link supplied for download - £10
*These prices is on top of the conversion price, so 10 files on one USB would be £150 total.
**Larger USB media may be required and will be a slight increase in cost.
USB storage is by far the best storage for your files as it can be copied and saved on other formats easily. DVD is essential dead technology and take much longer to create but is not as safe.
Photos to Digital
Bring your old 35mm slides back to life with our 35mm slide scanning service. 35mm slides were popular in times gone past because of their high quality images, but how many people are able to look at their slides on a projector now?
Our 35mm slide scanning service will allow you to view them on any computer, share them on Social Media, print them off and pretty much do whatever you want without the risk of loosing them.
We can scan any type of mounted slide including 35mm, 110 and negative. If we can not scan them, you will not pay for us checking.
We scan your slides individually by hand, so we make sure each slide comes back to you correctly orientated.
We charge 50p per slide and offer discounts for larger orders. All your slides are put on to a Disc for safe storage, which is labelled and supplied in a clear CD case free of charge.
These images are fully transferrable to your own computer.
Give us a call and we can give you a quote.
Get In Touch With Us